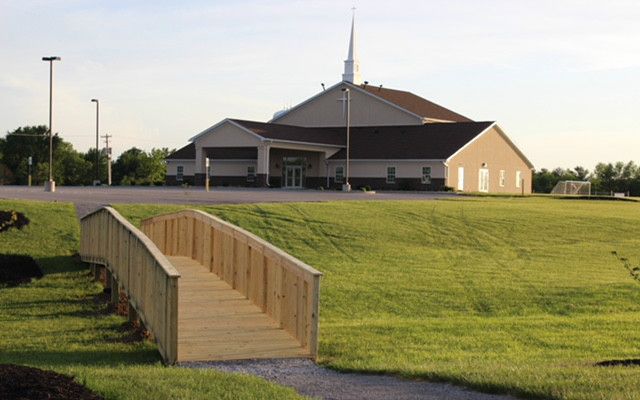 JAMESTOWN CHRISTIAN CHURCH'S PASTOR SEARCH
Almost since its 1840 founding, the rural community of Jamestown, located 20 miles west of Indianapolis, thought of Jamestown Christian Church as a quiet, small downtown church. Then one day the people of this church pushed to reach more of the community with love and The Good News about Jesus Christ. It began in 2006 with a food pantry ministry that serves the community. And in the last 10 years, this little church with big aspirations has taken its high profile, 17+ acre location and built a new building, a shelter house, a baseball/softball field, soccer fields, and a walking track. With an active membership of about 100 members, approximately 30% are involved with our small group ministry each week as we grow in our understanding of God's Word together. This family of believers has held together through Covid with strong giving and a fresh desire to grow our current members and add new members through outreach and a commitment to teaching and preaching the love of God and His Word as demonstrated through Jesus Christ.
This small church with a big heart is now looking for a full time lead pastor who will preach, teach, love, equip and generally harass us - along with our supportive leadership - to grow into whatever God would have us be in this next chapter. With Jesus as our cornerstone, we seek to be a cornerstone of our community and beyond with 800 or 1,000 or more weekly worshippers. We know it will take more paid staff, active volunteers, expansion of our facilities, and a focus on Youth and Mission outreach. We look forward to the challenge and we want the right person "in the boat" with us.
This pastor role is key as we go forward. Besides the qualities as listed in 1 Timothy 3 and Titus 1, this Lead Pastor, under the headship of Christ, will have:
a love for God
a love for the Word of God
a shepherd's heart that loves people and wants to be active participant in our lives
a good alignment to our church and its doctrine
a servant's heart that:

Seeks God's guidance and encourages others to do the same
Has been called into the ministry, with a drive and passion for the vision
Likes to work with, and build the team
Appreciates the ratio of ears to mouth, i.e. 2 to 1 - (a good listener :)
What does this look like in practice?
Seeking God throughout preparation and delivery of biblical preaching in weekly worship services, with expectant prayers that God will change lives
Participating in small groups
Participating in the Leadership Team as an Elder.
Providing care and counseling as needed
Officiating at special occasions, e.g. weddings, funerals, and lots of baptisms (we hope)
Participating in our outreach, e.g. Food Pantry, Town events/Festivals, Church festivals, VBS/Youth events
Leading worship is a plus!
Education Requirements:
Bachelor's degree (Minimum)
Master's degree in divinity, theology, or religion
Hiring process to include:
Providing a written paper on a topic
Providing a video of a sermon
Preaching at JCC at least once
Meeting your family

To find out more about Jamestown Christian Church and to apply, please visit www.jamestownchristianchurch.net or click on one of the button links below.