Press Release - "Collect for Kids" School Supply Drive
by Brandi Richwine
on August 19, 2014
FOR IMMEDIATE RELEASE
"Collect for Kids" School Supply Drive for Boone and Hendricks county elementary schools helps address students needs.
Local church members unite to set up students for a year of success
Recently, Granville Wells Elementary, Thorntown Elementary and North Salem Elementary Schools received school supplies collected by members of the Jamestown Christian Church.
Numerous boxes of donated backpacks, notebooks, pencils, crayons, glue and other supplies were presented to the principals of each school. "I am thrilled that our church family came together and was able to collect so many supplies for our local school children," said Senior Pastor, Scott Ailes of the school supply drive. "In these difficult economic times, it's encouraging to see so many people contribute to ensure the success of future generations."
According to recent reports, teachers spend between $500 to $1,000 per year on school supplies due to cuts in education and financial issues. The "Collect for Kids" school supply drive will help ease the burden from these budget shortfalls as well as the students' families.
The school supply drive was held from July 21 to August 5 and relied solely on the efforts of volunteers and donations. "This has been another unique and special way that we can do something to help our community", Ailes said.
Contact: Brandi Richwine/Scott Ailes
Name: Jamestown Christian Church
Phone:
(765) 676-5182
Pictures:
1. Photo of school supplies brought in
2. Scott Ailes & Principal Susan Ottinger (Granville Wells Elementary)
3. Ailes & Principal Pam Taylor (Thorntown Elementary)
4. Ailes & Principal Tiffany Cox (North Salem Elementary)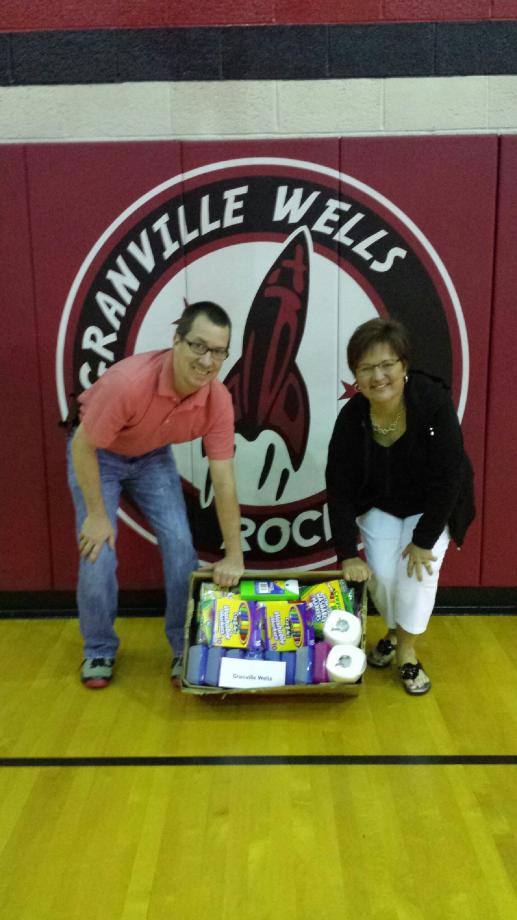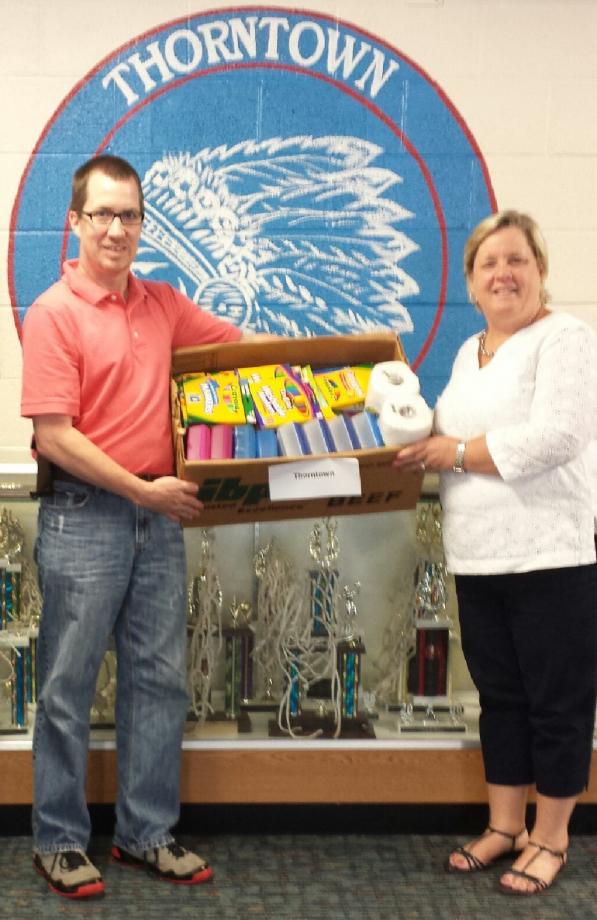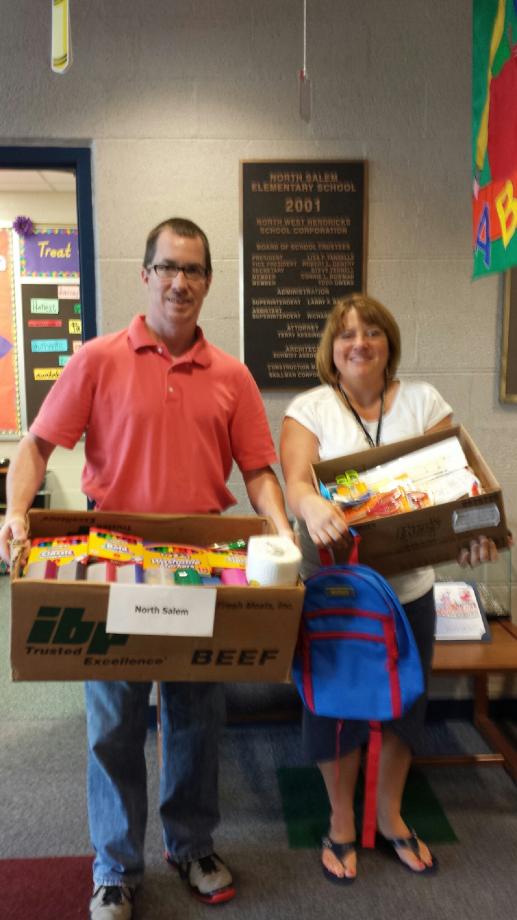 back